Minimize Errors, Protect Data, & Increase Revenue with Sunwave
Our enterprise EMR software for substance abuse treatment ensures:
All data is HIPAA-compliant, protected, secure, and accessible around-the-clock
Fewer errors leading to less wasted time or inaccurate billing and insurance claims
Information can be tracked and sorted to allow for data-driven decisions
Care and treatment are delivered more quickly and more accurately, leading to better patient outcomes
Optimal results require optimal technology—schedule a demo today to get started!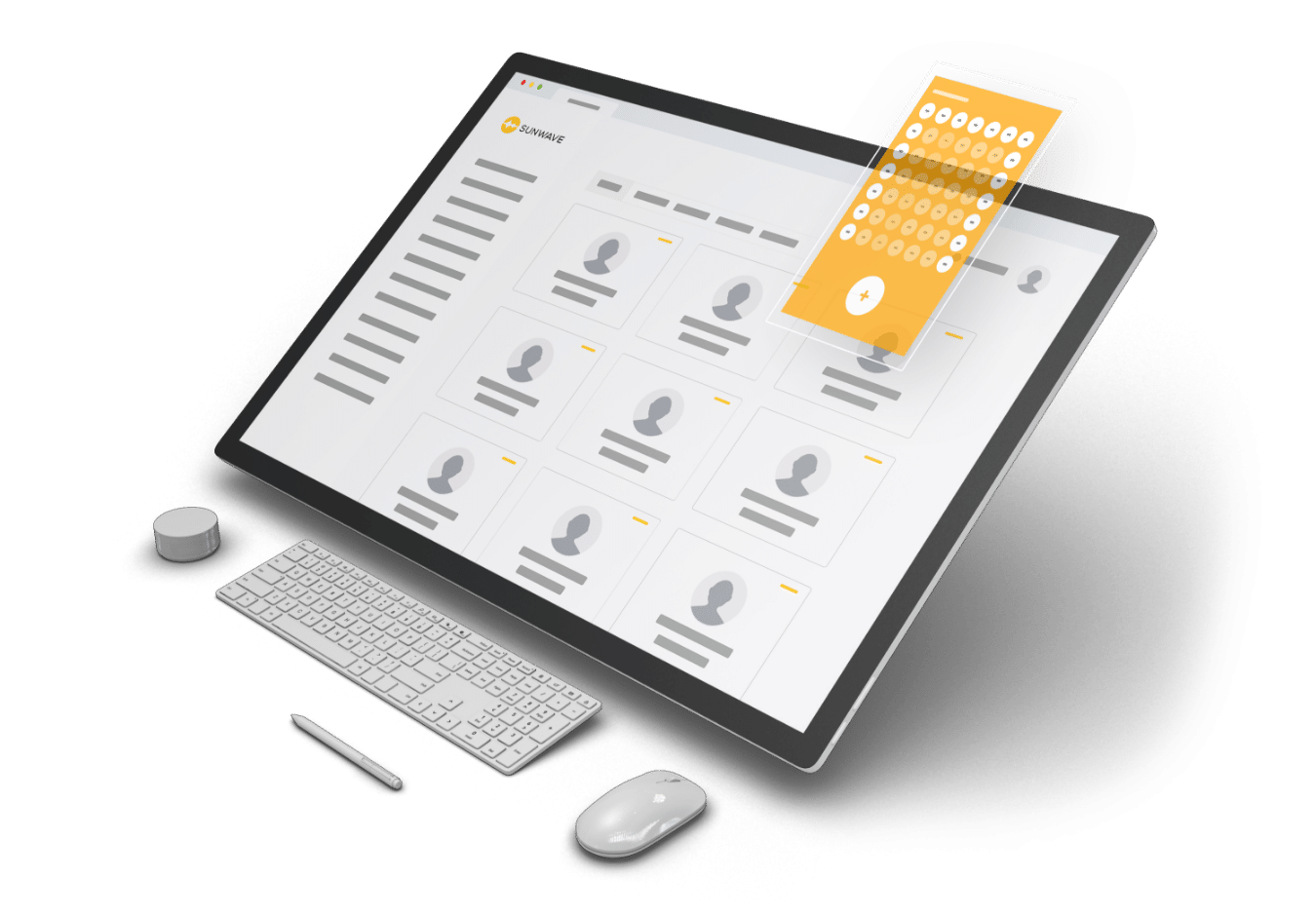 A Comprehensive Platform to Optimize Your Behavioral Health Facility
EMR, CRM, RCM, Alumni Management, and Telehealth
Our behavioral health software provides Electronic Medical Records, Customer Relationship Management, Revenue Cycle Management, and Alumni Management solutions built for substance abuse treatment centers and behavioral health facilities, including those with telehealth capabilities.
The platform manages the entire process from lead capture to admissions to collections. Have the information in front of you in real-time, unified in one place, to maximize results. No need to move data from one system to another.
Better Records Means Improved Patient Outcomes and Greater Revenue
Sunwave's enterprise EMR for substance abuse treatment allows you to manage documentation, signatures, medications, telehealth, group notes, and more. Sunwave's reliable platform helps you stay compliant and optimize your treatment plans, giving your patients the best chance of a successful recovery.
Why Choose EMR for Substance Abuse Treatment from Sunwave?
Why continue with a less effective system that is compromising data integrity and revenue? Contact us to schedule a demo.
We switched to Sunwave 5 years ago because of its business insights due to having a single, all in one platform
Cory Cooper
Steps to Recovery
The financial reporting tied to the patient journey is unmatched
Justin Hartman
Landmark
Sunwave has empowered us to quickly identify and implement improvements in our business that have greatly increased client satisfaction and the viability of our business
Talib Jaber
Aion Recovery
Receive attend individual or group sessions anywhere and anytime with Sunwave's comprehensive telehealth platform
© 2022 Sunwave. Sunwave Health, Inc. All rights reserved.
Terms & Conditions | Privacy Policy