Sunwave Health knows that any successful enterprise requires a good team—whether it is a software company or a behavioral health treatment center. Our team brings years of experience and professionalism to every project we do. The Sunwave Health leadership team ensures that our clients' needs are met by directing a top-notch group of employees to deliver technological solutions that will improve efficiency and productivity.
The Sunwave Health Leadership Team
Elie is a passionate technologist. His dream since he was eight years old has been to build a software company. When he learned about the challenges we have in behavioral health in our society, he decided to put all his energy and skills into finding ways to help this space. That's how Sunwave got started. When he isn't on his computer, he enjoys playing the guitar.
Jay is a serial entrepreneur with a strong background in logistics and healthcare. Driven by a commitment to service, communications, and team building, he has founded and scaled several companies over his career. Sunwave gives him a way to provide advanced products and solutions to help support and advance the challenging behavioral health treatment world. Jay lives in South Florida and spends all his leisure time with his family or on the golf course.
SVP, Production Management
Diego is an experienced and pragmatic technology leader with sharp business acumen and a drive to question what "best" looks like. With a strong background in strategic planning and execution, he consistently builds innovative technology products that improve customer satisfaction. Aside from his working hours, Diego is a dedicated family-oriented person. You can find him with a fishing road in hand or watching a rugby match during his free time.
Talib is a visionary entrepreneur, healthcare professional, and accomplished pharmacist with over 25 years of experience. He is known for his innovative and compassionate approach to patient care through roles with Walgreens, Merck Medco/Express Scripts, and Liberty Medical.  He was a managing partner and CEO of Wellcare Health Group, a SUD treatment entity. Talib's unique blend of healthcare expertise, business acumen, and entrepreneurial spirit make him a highly valued asset for any team. His passion for patient care and his business intuition have enabled him to build successful healthcare ventures and teams that provide valuable services to individuals in need. Talib's unwavering commitment to excellence and his ability to deliver exceptional results always shine through. He's a proud father of four girls and two boys, not to mention two cats.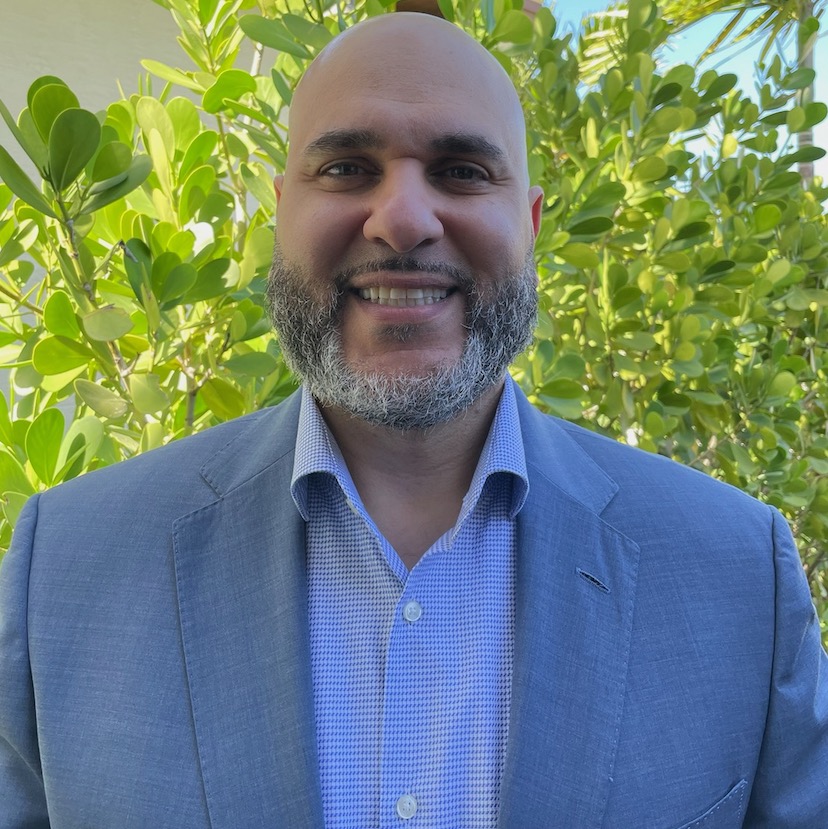 Tulasi is a seasoned engineering leader passionate about innovation and driving technological advancements. With over 18+ years of experience in the industry, He has successfully led cross-functional teams and spearheaded numerous groundbreaking projects. Known for his exceptional technical expertise and strategic vision, he has been pivotal in optimizing engineering processes and delivering high-quality solutions. He has a proven track record of fostering a culture of excellence, collaboration, and continuous improvement within engineering organizations. When he isn't on his computer, he enjoys spending time with his daughter.
For the past 27 years, Wayne Johnson has been deeply immersed in the technology sector, holding various key roles such as Chief Information Officer, Adjunct Professor, and Vice President of Sales/Presales. His expertise lies primarily in data integration and analytics, where he solves complex data challenges across industries. In addition, Wayne has an exceptional knack for scaling businesses. He played a pivotal role in driving 15X growth at Pentaho—the preeminent organization leading innovation in big data and analytics—which exited to Hitachi.
DIRECTOR, CUSTOMER ACCOUNT MANAGEMENT
Jason is a retired Army Captain with two tours in Afghanistan who transitioned to working with the Department of Veteran Affairs, assisting our nation's veterans with their disability benefits. He has led Business Development teams helping multiple companies across several industries to create jobs and scale their businesses. Later, Jason led a team in Quantico to digitize the entire United States Marine Corp's Medical Record Database, which then carried over into his interest in the treatment industry, where he used Sunwave to transform a large national treatment center into one unified and standardized solution, streamlining their operations. In his free time, he enjoys restoring cars, home improvement projects, boating, and spending time with his amazing wife and two dogs. Jason is passionate about helping Sunwave Clients use their data to gain valuable insights about their facility.
DIRECTOR SOLUTION ENGINEERING
After earning her Masters in Mental Health Counseling, Lindsay entered the Mental and Behavioral Health field to explore her passion for working with the community. While working with facilities, she began seeing trends linking clinical and billing, leading to her transition into Revenue Cycle Management. Watching the evolution from paper to electronic medical records, this is where Lindsay began her journey with Sunwave. Although work is one of her greatest passions, Lindsay can regularly be found with her family at Disney or grilling in the backyard.