Sunwave Health:
Technology-Driven Treatment Solutions for Behavioral Health Providers
Sunwave drives healthy results for mental health and Substance Use Disorder treatment providers through a fully integrated solution that delivers traditional capabilities provided by CRM, EMR, RCM, and billing solutions. But we go further to ensure results.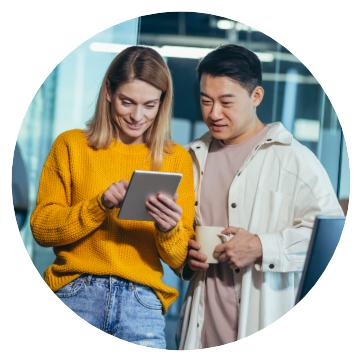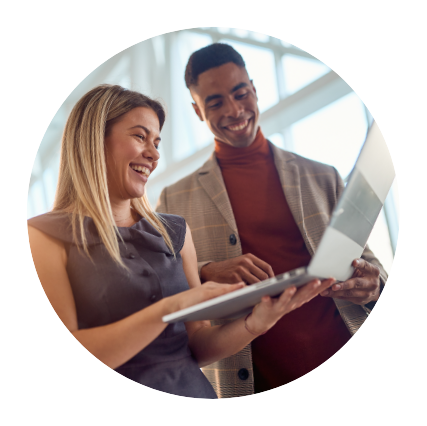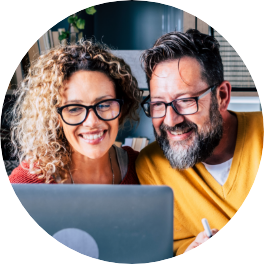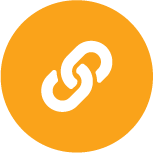 Check Out Our New Quickstart Small Package Solution
Treatment Journey Solutions
Better Data Leads to Better Insights
As a provider, you want to make the best treatment decisions for your patients. You also want to use your resources as efficiently as possible. Our integrated platform allows you to drill down into the data and metrics of your patient care to gain insights that maximize outcomes for the patient and provider.
Customer Relationship Management
Sunwave's unified platform includes customer relationship management (CRM) to track and understand your clients better. With access to billing information in your Sunwave platform, you can determine true ROI from each of your campaigns and referral sources.
Electronic
Medical Records
Sunwave's EMR provides your team with a secure, reliable platform to manage all of your patient care. Manage documentation, signatures, medications, group notes, and more. Our EMR helps you stay compliant and optimize your treatment plans, giving your patients the best chance of a successful recovery.
Telehealth and Patient Engagement
Sunwave's telehealth solution offers a unique platform that can host individual or group sessions, with options for form completion, document signatures, and payment collection, all in a mobile-friendly environment that's HIPAA-compliant. Start delivering the best in patient care anytime and anywhere.
Sunwave's behavioral health platform provides an integrated software platform to manage the treatment journey from admissions through clinical and revenue recognition. Sunwave helps you stay compliant and optimize your treatment plans, giving your patients the best chance of a successful recovery.


Sunwave's integrated software solutions give you total access to all aspects of your operation: ERM, CRM, RCM, and alumni support. Information remains secure, HIPAA-compliant, and data-driven insights allow for better billing processing and collections. These insights also extend to your marketing and business operations, not only clinical. We place effective solutions at your fingertips to drive healthy results.
Reliable, and Effective Solutions Means Better Outcomes for All
Operating a behavioral health or SUD treatment center requires many moving parts working together in synchronicity. Sunwave understands that mistakes happen, and one of the biggest sources of error is human error. Our integrated software platform manages all aspects of your operations, reduces errors, and provides better financial and patient outcomes.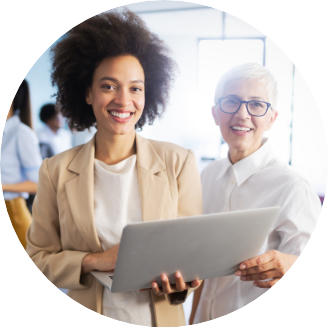 If you're ready to increase your facility's efficiency and optimize your workload as a clinical director, there's no better way to do so than through the Sunwave Health platform. Take advantage of streamlined customer relationship management, simplified electronic medical records, telehealth, and efficient revenue cycle management.


When your facility isn't collecting at its fullest potential, you leave money on the table. The financial management tool presented by Sunwave Health gives your company the ability to collect valuable real-time data that can provide insights for better decision-making across the board.


Your behavioral health admissions department is in the thick of it every day, guiding patients through the admissions process while verifying insurance and getting treatment authorization from the patient's insurance company. Sunwave Health offers behavioral health treatment tools as a comprehensive, integrated software platform that minimizes distraction and empowers providers to focus on patient care.


Growing your business while preserving economies of scope and scale and remaining competitive is challenging. Sunwave Health gives you an optimized software solution that facilitates growth and offers a market advantage to any treatment facility. We help business development better connect with the community and ensure an optimized census across all levels of care.


Reliable, Effective Solutions Means Better Outcomes for All






We offer a complete treatment journey solution for SUD treatment and behavioral health providers. Our integrated software platform can enhance every aspect of your business's clinical and operational components.