Tailored Software
for Small and Start-Up Addiction Treatment Providers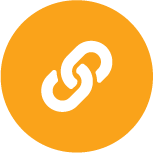 Sunwave's QuickStart Package
Are you a small addiction treatment or behavioral health provider looking for a complete, all-in-one practice management solution? 
Our QuickStart Small Practice Solution has you covered.
This accessible small practice solution can help your business go digital or enhance your current patient data processes.
QuickStart Small Practice Solution
The QuickStart Small Practice Solution delivers practical software in a comprehensive package of capabilities, forms, and integrations to help small providers streamline operations and improve patient care.
Keep track of all your patient interactions, referrals, and follow-ups in one place.
Access patient charts, treatment plans, medications, and more from any device.
Stay connected with your patients all natively within Sunwave.
Track alumni progress and more.
Our out-of-the-box healthcare, behavioral health, and addiction treatment practice software solution brings your practice up-to-date without having to prepare for a large-scale solution you may not need.
Take the Guess Work out of
Sunwave's QuickStart package helps eliminate the guesswork and time it takes to get up and running. We pre-seeded the solution with 150 out-of-the-box forms and the functionality that your patients expect, including text message reminders.
Sunwave delivers what you need at a price point that makes sense for a small provider.
Calendar Setup with Text Message Reminders
Plus, when you use the QuickStart Small Practice Solution, you gain the ability to integrate your patient data, providing your team and patients with a smoother experience.
Running a practice takes the right team. Through Sunwave's QuickStart, you have access to our preferred partner ecosystem.
Preferred Billing Partners
Turnkey Lab Integration
Marketing Package through Dreamscape Marketing
NAATP FoRSE Integration/Standard Forms
Bring your practice up-to-date today. Complete the form to start building your custom QuickStart Small Practice Solution.